The UK reggae and dancehall print mini-mag scene took a serious lick with the demise of Woofah in 2012.
But the void has been filled by the continued publication of limited edition dancehall 'zine No Ice Cream Sound.
Their fourth issue is a New York special paying tribute to the city's music heritage.
Included are conversations with Shaggy, Clive Chin and Dre Skull and the project is endorsed by Johnny Osbourne, no less.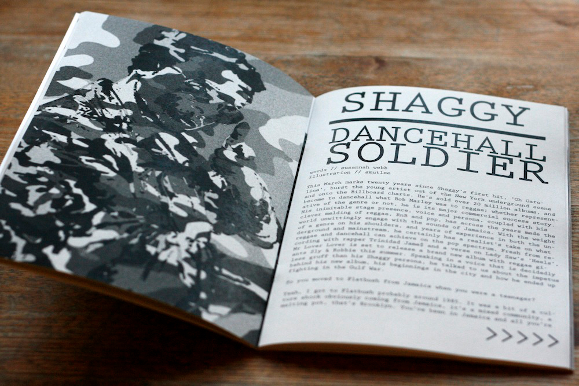 NICS started in 2011 and is edited by Suze Webb of Shimmy Shimmy blog. Its readers will know her reputation for sharp interviews asking a diverse range of questions going far beyond the geek fanboy "bits of plastic" remit – and you'll mind more of that inside.
Printed on gritty heavyweight paper, No Ice Cream Sound 4 is available online at the Shimmy Shimmy shop.
You can also find it at the following retailers: Idle Hands (Bristol), Dub Store (Tokyo), Patate Records (Paris), Dusty Groove (Chicago) and Deadly Dragon (New York).