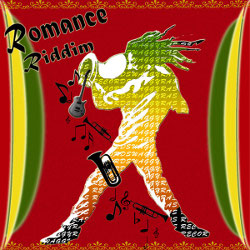 The new Romance riddim features a number of romantic crooners, including Jah Cure, Pressure Buss Pipe and Da'Ville. The riddim contains ten tracks and is produced by produced by Roger Binns.
"We want to pay tribute to the softer side of reggae," states Roger Binns, CEO of WaggyRas Records in a press release, and continues:
"Teaming up with artists like Jah Cure, Da'Ville and Pressure Buss Pipe is just the icing on the cake, as they were able to take our vision and put their special touch on it, truly making our riddim a diamond in the rough."
The Romance riddim will be available worldwide from digital retailers on July 9.