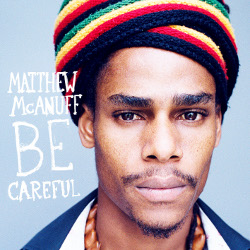 Last year young Jamaican singer Matthew McAnuff was tragically killed in a dispute in St. James, Jamaica. Now France's Chapter Two Records will put out his debut album posthumously.
The album bears the title 'Be Careful', just like his popular Earl "Chinna" Smith-produced debut single, which also happens to be included on the 15 track album.
Matthew McAnuff had begun working on the album in 2009 at the Harry J studio in Jamaica, but wasn't able to finish it. French producer and musician Fixi has now put the final touches to it and it will drop on July 15.