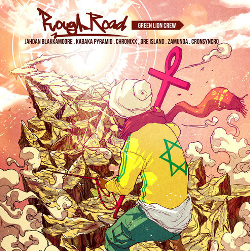 Award-winning producer Zeke Stern, aka Green Lion, had a hit last year with Mr Williamz' We Run England on his More Spiritual riddim. His latest accomplishment is the Rough Road riddim that draws inspiration from reggae and its sub-genres dubstep, dancehall and dub. A rather bass heavy affair in other words.
It features cuts from the always interesting Jahdan Blakkamoore, Jamaican former rapper Kabaka Pyramid, newcomer Dre Island, the Garnett Silk-sounding Zamunda and unknown talent Cron Syncro.
The Rough Road riddim was put out via iTunes on July 16 and on other retailers since July 30.