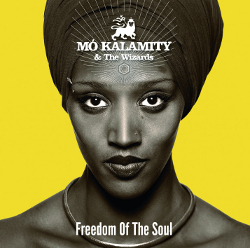 Cape Verde native Mo'Kalamity has just released her third studio album "Freedom of the Soul", and just as her previous sets it's recorded together with her band The Wizards.
"Freedom of the Soul" collects twelve tracks and was recorded by talented French producer and mixing engineer Fabwize. It's a mix of calls to spiritual awakening and calls to change and protest.
Check it now on Soundcloud, CD or digital download.