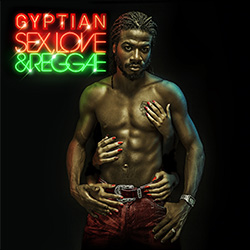 MOBO and Soul Train award-winning Jamaican reggae singer Gyptian returned with his fourth studio album Sex, Love and Reggae on October 29, a set described in a press release as a departure from his previous releases. The musically diverse set, further described in the press release, takes the listener on a journey from dancehall and soca to global pop and R&B.
"This is the Gyptian album that I want people to hear," says Gyptian, probably best known for his 2010 smash hit Hold You, in a press release, and adds:
"Each album that I do advances my career but this one is Gyptian — the next level."
The 17-track set is co-executive produced by Jerry "Wonda" Duplessis, known for cranking out hits for superstars such as Miguel, Mary J. Blige, Lupe Fiasco, the Fugees and many more. It also features guest appearances from R&B divas Estelle and Melanie Fiona as well as soca stars Bunji Garlin and Kes the Band. Global dancehall ambassadors Major Lazer also lent a hand with co-production on the title track.
The album's latest single, Vixen, is currently picking up steam on radio stations across the U.S. and U.K.
"Vixen is a song for the really strong women, who like to be in control. It's for all the boss ladies," says Gyptian, and concludes:
"It's all about being versatile. For me, there's no boundaries in music."