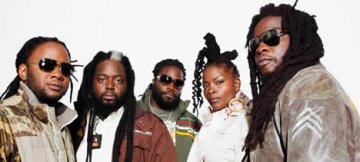 After the roots Full Circle in 2005 followed by a serie of tours all over the world and an energetic live album in 2006, the five members of Morgan Heritage come back with a new set titled Mission In Progress.
Principally produced by the band itself, it will include 14 tracks as their 2007 hit Brooklyn and Jamaica on Statement riddim. As all their previous albums, this new one will be released by VP records and will be available on April 15th.
Listen to the first sample from this upcoming album : Raid Rootz Dance, cover of Steel Pulse's 1982 song.