Late last year the talented and dynamic Jamaican reggae band Raging Fyah announced the follow-up to their successful debut album Judgment Day, released in 2011. Destiny is the title and it will drop this year.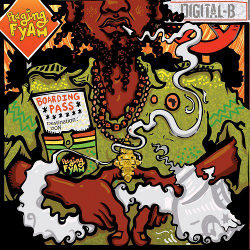 But fans of Raging Fyah are now treated to four brand new tracks – one single and one EP. The uplifting and spiritual Jah Glory is taken from the album and Boarding Pass EP is produced by the legendary Bobby "Digital" Dixon and released via his Digital-B Records. All four tracks are excellent rootsy reggae and reminiscent of early Third World and Zap Pow.
This young group of Edna Manley College students have come a long way and over the course of only three years they have dropped a number of very potent tracks, including the brilliant Nah Look Back, a track included on David Rodigan's Masterpiece compilation.