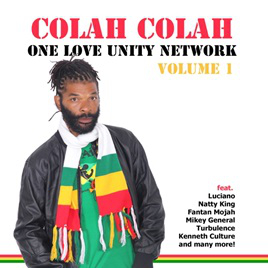 Jamaican singer Colah Colah drops his new album One Love Unity Network volume 1 this month. And according to the singer love and unity is not something you can do by yourself, so his new album has collaborations in many ways.
All songs for example are done by Colah Colah featuring other artists, like Luciano, Kenneth Culture and Fantan Mojah to name, while the riddims are built by Askel, The One Drop Roots Band, Galo and Basco.
"This album is showing that One Love and Unity in your Network, will lead to upliftment of humanity and positive vibes", explains Colah Colah, and adds:
"Collaboration is key, because we all need each other and happiness is something that we must share".