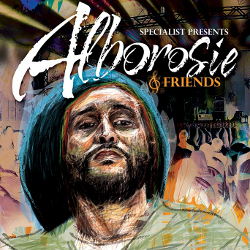 Greensleeves has decided to reissue a compilation of Alborosie combinations titled Specialist Presents Alborosie & Friends. It was originally released in 2010 on Alborosie's own label.
This singer, song writer, dub engineer, producer and multi-instrumentalist has recorded a truck-load of duets, and 27 of them are collected on this album. It includes essential combinations with artists in the dancehall and roots reggae vein, including Sizzla, Michael Rose, Busy Signal and Etana, only to name a few.
It hits UK on June 23 and the rest of Europe on June 27 and will be available on double disc CD or single LP.