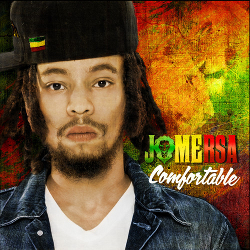 Jo Mersa Marley is a third generation Marley. His father is the acclaimed and award-winning producer, singer and song-writer Stephen Marley, and his grandfather is Bob Marley.
He more or less grew up in a tour bus and has recently started a career of his own. Some of his earliest material can be found on the excellent compilation Set Up Shop Vol. 1, released in early 2013.
Now he'll release an EP with his own material. Comfortable EP drops on June 10th and is described as a mix of love songs and dancehall tracks. The uplifting and smooth single Sunshine was recently put out and might give a hint of what to expect from this versatile reggae artist.