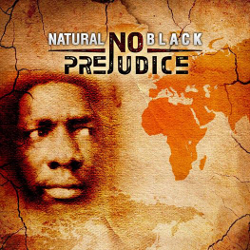 Guyanese singer Natural Black – who cut off his locks in 2012 because he wasn't living a Rastafarian lifestyle – is gearing up for the July 8th release of his 14th full length studio album titled No Prejudice.
The 15 track album will span reggae, ska, lovers rock, dancehall and gospel, and boasts producers from Jamaica, Europe and the U.S., including Omar Benjamin (Frenz Fi Real), Ricardo "RedBoom" Reid, Earl Smith (Home Grown Music), Kasha Campbell (Ghetto Lynxx Record), Hakan Kara (Yard Art Music), David Sitbon & Fabienne Romano (Dub Akom) and T. Smith (Triple T Production).
Natural Black is renowned for his socially-conscious messages, and is probably best known for his albums Far From Reality and Jah Guide and hits like Life be the Same Way and Far From Reality.