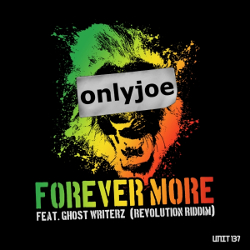 Back in April 2012 onlyjoe broke on to the reggae scene with the critically acclaimed 'Revolution', which was released through Unit 137.
Now some two and a half years on they have decided to give the track a new vocal cut, 'Forever More', featuring Jason 'Jimmy Screech' Bradshaw from the Ghost Writerz, riding on the band's original riddim for a lovers rock styled take on the track.
Best of all though if you want to get your hands on this fine track it will be available for free download at the Unit 137 bandcamp web page from Monday 28th July.