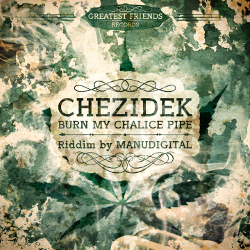 It has been rather quiet from successful French label Greatest Friends Records, but they recently released a scorching and up-tempo track by the passionate Chezidek.
The tune is titled Burn My Chalice Pipe and is produced by Greatest Friends with mixing by ManuDigital.
It comes complete with dub version and instrumental and is available on digital platforms worldwide.