Trinidad & Tobago is usually associated with hardcore and party-starting soca with artists like Bunji Garlin and Fay-Ann Lyons. But reggae is growing on the islands, and has done so for a number of years. In the forefront are the likes of Queen Omega and Marlon Asher.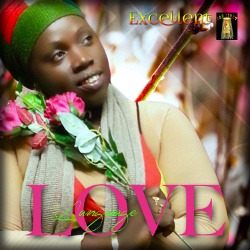 One of the latest additions to the Trinibagoan reggae scene is former calypso singer Excellent, and just like many other artists from the Caribbean she started her musical career singing in the church choir.
Her first official single Love Language is put out via Trinidad-based label JahLight Records, and is a smooth and laidback tune with lots of lovers rock vibes. And more is to come from this talented and soulful singer.
JahLight Records has announced a remix of Love Language, yet another single plus a track on their upcoming Jehovah riddim. And early next the year they aim to release an EP with her. So stay tuned.