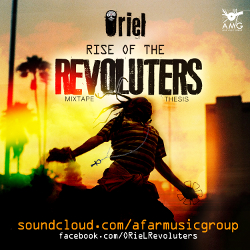 Dominican singer ORieL has for some time collaborated with Jamaican acts, producing material for Wayne Wonder, Bugle, Konshens and Christopher Martin, among others.
Last year he released his debut EP Confidence. Now comes a mixtape titled Rise of the Revoluters, a set that collects previously released songs from Confidence along with remixes, skits, poems, speech samples, quotes and new material, of which Serious will serve as lead single off the mixtape.
Rise of the Revoluters is described in a press release to offer a more cultural experience of ORieL, and it is set for release and free download on September 11.