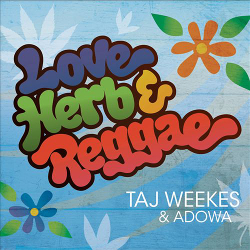 St Lucian singer, poet, activist and all round reggae renaissance man Taj Weekes has been working on a fourth studio album with his band Adowa, Love Herb and Reggae.
Originally due in 2014 it is now announced for early next year. In the meantime Taj releases the first single Here I Stand this October.
Musically and lyrically fearless, Here I Stand discusses same sex relationships over a fusion of reggae, blues and tango.
"Love is a human rights issue," says Weekes in a press release. "That's the important thing. We shouldn't be defining people by their sexuality. Who's the one to decide what's 'normal', anyway? What we need is more love in this world, more diversity. The single is me: I'm stating my position and taking my stand."
Here I Stand is out on October 28th on Jatta Records.