English lovers rock singer Adele Harley releases her second album Timeless early next month.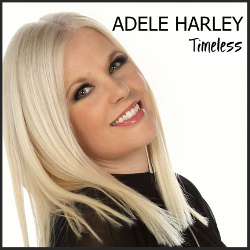 Like her 2010 debut Come Into My Life, Timeless is produced by the Heywood Brothers, Mafia and Fluxy. Recorded over two years, it pairs the Yorkshire-born Harley's soothing voice and the duo's often rocksteady influenced rhythms.
The track-listing is split between ten original songs and five covers. The latter include a time-travelling duet with a 70s recording of John Holt on the Beatles' Yesterday, and a solo rendition of country vocalist Linda Ronstadt's Blue Bayou.
"This delightful 15 track album will hopefully have something for everyone" says the press release.
Timeless is available on October 6th from iTunes, Amazon and Spotify, with CD distribution by VP.