Linval Thomas (also known as Ashaka) was born in the Fletcher's Land community of West Kingston, Jamaica, an area that has produced a number of great Jamaican artistes. His music career started 45 years ago as an 18-year-old, but that was cut short after he moved to the United States in 1971. He later served in the United States Air Force for 22 years where he retired. His first song, Bachelor Boy, was produced by the legendary singer Prince Buster in the late 1960s and was later covered by Keith & Text.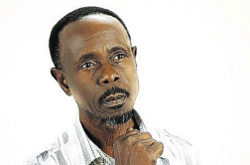 Ashaka has covered The Righteous Brothers, You've Lost That Lovin' Feeling and subsequently secured a guitar rendition of the same song (Bo's Guitar, and That Lovin Feeling) from legendary guitarist Winston 'Bo Pee' Bowen. Both renditions, You've Lost That Lovin' Feeling by Ashaka and 'Bo's Guitar, That Loving' Feeling by Bo Pee were released back in September 2014 on his label, Ramjam Records.
To date he has released a number of singles including Reggae Jamaica, an up-tempo fusion of reggae, calypso, mento, Latino and African rhythms which has received encouraging airplay. His other singles Mother, and his latest Bilar are testament to his talent. To ensure his musical success Ashaka has been morning with some of Jamaica's top musicians and backing vocalists including, legendary guitarist Winston "Bo Pee" Bowen, bass player Donald Dennis, Everton Gayle (saxophone), Hopeton Williams (trumpet), Paul "Wrong Move" Crossdale (keyboard), Dorean Green (drum) and Congo Billy. Note this name, as this new artiste is poised to take his rightful place in the reggae music scene.