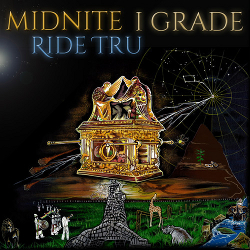 VI reggae trailblazers Midnite is back with yet another album with acclaimed U.S. production trio Zion I Kings – Zion High Productions, I Grade Records and Lustre Kings.
Midnite is known for being prolific and I believe the upcoming Ride Tru album will be their third in 2014 and the second with Zion I Kings. They worked together on Beauty for the Ashes, which was released about ten months ago.
Ride Tru drops in December and you can check its initial single Credited on I Grade Records Soundcloud.