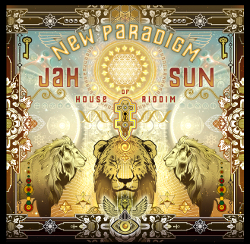 California reggae artist Jah Sun and Austria-based label and production team House of Riddim are set to free up a new paradigm on January 16.
New Paradigm is the new album from reggae star Jah Sun, who has previously released several strong albums, including Rise as One, released last year. His new 16 track album is produced by House of Riddim and features guest appearances by Dre Island, Million Stylez, Randy Valentine, Charly B, Nikki Burt and I-Octane, and is a continuation of Jah Sun's way of combining many music genres.
Since the release of his 2006 debut album, Height of Light, Jah Sun has been considered a force to be reckoned with. He and his music have been featured on MTV and FUEL TV, and he won Positive Vibrations Reggae Awards "International Album of the Year" in 2012.