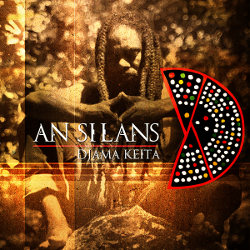 Exciting news has come out of the island of Martinique. In January 2015 reggae artist Djama Keïta will release his first full length album Guidance.
A pre-release single from this album, An Silans, complete with a heartfelt video, reflects the singer's Creole influences (An Silans means In Silence) as well as his mastery of a soulful cadence and a continuing commitment to Rastafari.
This new album comes after two EPs from the Fort de France-born singer. Both By My Side and Ayaya have shown the breadth of Djama's style, ranging from roots-influenced reggae to dancehall to Caribbean calypso and jazz rhythms.
Producers Prod'Action/EIA no doubt will make sure that the Djama's extensive stylings will shine through—and it's about time that this young artist gives us a full-album look at his abilities and voice. A first album is always exciting—and Guidance promises to be just that.