United Reggae, in partnership with Grammy nominated Rolling Lion Studios, present the United Reggae 2015 Production Competition for unsigned reggae producers, bands and artists.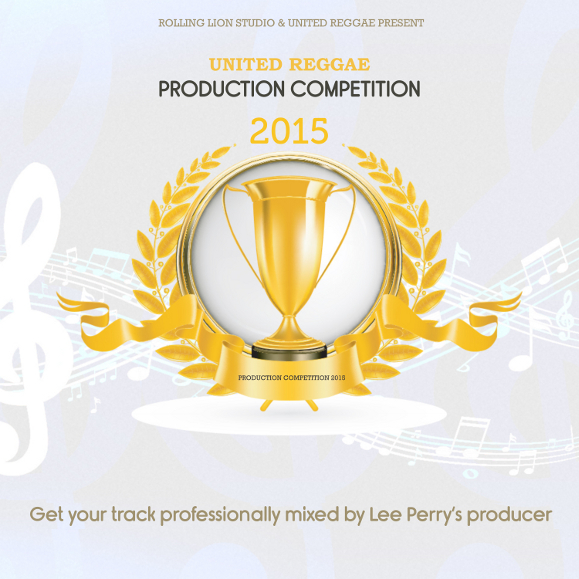 We are looking for unsigned producers, bands or artists with their own tracks, to send in your productions or recordings of your music! The best track will be decided by United Reggae in collaboration with Rolling Lion Studios owner Daniel Boyle; a Grammy nominated mix engineer and producer, who produced and mixed Lee Perry's recent album, Back on the Control's – Daniel has mixed for many global artists across many genres, including work with many reggae greats, including Lee Perry, Max Romeo, Winston McAnuff, Sylford Walker, Vin Gordon and many more
The winner will get one track professionally mixed, dubbed and mastered by Daniel Boyle, using Rolling Lion Studios super rare class A, analogue studio equipment. The winner will also receive a professional mix, and three dub versions – all fully mastered and ready for release.
To qualify, you simply need to be an independent band, artist or producer.
All entries will also receive a 50 percent off voucher for any future mixing or mastering work at Rolling Lion Studio.
Send your recordings to competition@unitedreggae.com before March 31, 2015. The winner will be presented on United Reggae on April 15, 2015.