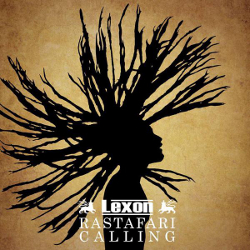 Lexon is a French reggae artist (singjay and guitarist). He started making music in his childhood by playing guitar. His career as a guitarist has quickly increased; at the beginning, he played in a rock band, and then he has worked with many reggae bands like BLB, Vagasound and Eastern Star Band. These experiences permited to him to gain stature in reggae music and produce himself alongside with Tiwony, Straika D, Lek Sen, L'Homme Paille, Ilements and many more.
Since the release of his mixtape "The Beginning" in 2012, Lexon took part in the "Génération H compilation" and in a featuring with Lek Sen on the track "Ring Di Alarm" in 2013.
The new 5 tracks album "Rastafari Calling" is available since December 5, 2014. Co-produced by Yvo Abadi, the EP was recorded at Louxor Station. The project was entirely composed by Lexon and his musicians, as a reference to his music culture.
The name of this auto-produced album immerses ourselves in its context, it deals with simple values about Rasta Philosophy and the "Call" of Rastafari to make a better world, "Life can be better than paradise". For example, in "Dem Kill the Earth" Lexon evocates the fact that Humans destroy the Earth because of Babylon and its money system and this song raises the question of the awareness.