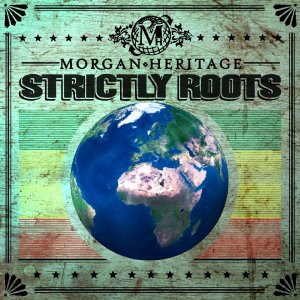 Reggae band Morgan Heritage's new album Strictly Roots will be released on digital platforms on April 20th and physical copies are available the day after.
Strictly Roots is the first project produced under their own imprint label CTBC Music (Cool To Be Conscious). The album features 13 tracks fusing both reggae and dancehall such as lead single Perform and Done, Child of JAH with Chronixx, Put it On Me and So Amazing featuring J Boog, Jemere Morgan and award winning drummer Gil Sharone.

"This album is our most progressive album to date. We feel as if we've covered the full spectrum of Jamaican music and how it has influenced today's global music industry. The root of these influences you hear come from Jamaica. Hence the title Strictly Roots," states Mojo Morgan in a press release.