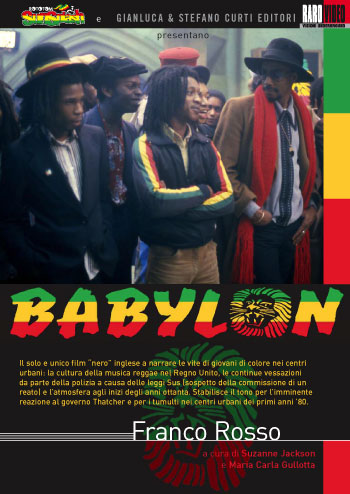 Great news! Babylon is at last available on DVD!!!
"Has been", the old video copy of the buddy who had himself copied it ten years before.
Franco Rosso's film forms parts of these documents which are inevitable and essential to all good reggae fans, but unfortunately it doesn't have the place it deserves, due to the phenomenon of scarcity. It is thus, this summer that the youngest among us (and even the oldest) will be able to catch up with the wasted time by getting this small jewel.
It must also be noted, the significant presence in the bonus of the DVD, of another document of Rosso, which is also quite as remarkable: Dread Beat An' Blood, which will charm the fans of LKJ and Dub Poetry in general.
By now, you should have understood that this DVD is a very precious object to get absolutely. You can obtain it for the very small sum of 16.90€ directly on the distributor's website:
http://www.rarovideo.com
Video
Video: Babylon