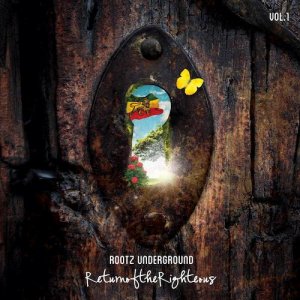 Jamaican pre revival reggae band Rootz Underground return with a brand new album called 'The Return of The Righteous Vol. 1'.
The eight piece group are well known on the Reggae scene but have also performed for many Rock'N'Roll festivals in Europe.
Stephen Newland, lead singer of the band told us:
"We are happy to play music form our hearts and for those who need it in these times. We need more love and more consciousness and this is what Return Of The Righteous Vol 1 is all about!
Enter with an open mind and then your expectation will be surpassed, Our aim with this album is more love and music and open creative doors while holding tradition"
The Return of The Righteous Vol. 1 is set to be released on March 30th 2015 under Riverstone Records / SPV and if you're anywhere near France you definitely want to check them out live on Return of the Righteous Tour 2015 from April 2nd to 28th.