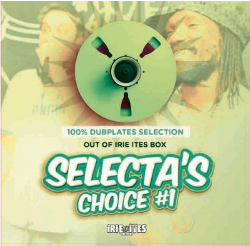 French label and production crew Irie Ites have dropped a new mixtape collecting 59 dubplates extracted from their own vast collection.
Selecta's Choice #1 is the first of a series of compilations with 100 percent dubplate mixtapes created by Irie Ites' members. This first edition includes a diverse and varied selection of artists from the 70s and the 80s along with a new generation of singers and deejays.
You can for example experience exclusive dubplates of classics like Max Romeo's Chase the Devil, Horace Andy's Skylarking and Leroy Sibbles' Party Time.
Selecta's Choice Volume 1 is mixed by founding member Jericho and it's currently only available on CD via Irie Ites' online store.