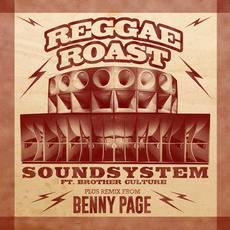 The ever reliable Reggae Roast crew having built their very own soundsystem felt it only right to have their own anthem to play through it and thought who better than UK legend in the Reggae music game for over 30 years MC Brother Culture to voice it.
A heavyweight, digital, speaker shaker of a riddim the cut is supplemented by a version and a remix by Benny 'Digital Soundboy' Page giving it a manic urban style.
The track is due for release in June and should deliver heavy modern dancehall vibes for the summer and beyond.