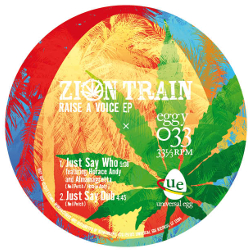 In late March UK roots outfit Zion Train dropped their Land of the Blind album and now comes a third riddim release from that set. Raise A Voice EP comes with four tracks – three vocal cuts and one dub version.
On board this driving one riddim EP is the legendary Horace Andy alongside deejays Fitta Warri and Longfingah. The dub version of Horace Andy's Just Say Who is courtesy of Italy's Almamegretta.
Raise A Voice EP was released on May 19.