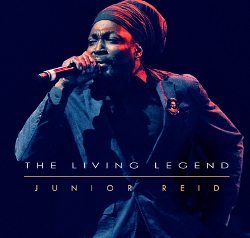 Legendary and genre-crossing Jamaican singer Junior Reid drops his 17th studio album The Living Legend on August 25. The set will collect 19 tracks ranging from the commercial pop reggae to more rootsier sounds.
It also contains collaborations with Sizzla and Julian Marley and production from producers like Lynford Marshall, his son Adoney Reid and Junior Reid himself.
"We went for an original roots rock feel to the album, however, the lead single, 'Love You Back' has a pop-commercial feel. That is why we shot a video for the international market. The video will be released a week before the album is officially released," says Junior Reid in a press release.