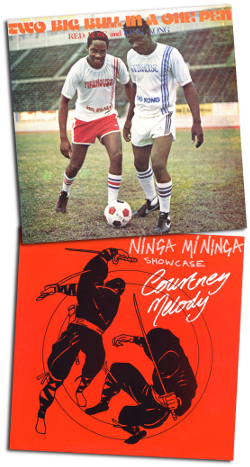 Japanese label Dub Store Records will on October 2 reissue two essential dancehall sets from the late and great producer and mixing wiz King Tubby.
Both Anthony Red Rose & King Kong's Two Big bull In a One Pen and Courtney Melody's Ninja Mi Ninja were originally released in the mid-80s and will now be made available again on LP, CD and digital services.
Anthony Red Rose & King Kong's set includes the massive title track and same goes for Courtney Melody. His Ninja Mi Ninja was a big hit and is included on the album.
With these two releases Dub Store Records launches a new reissue series and they promise more will come.