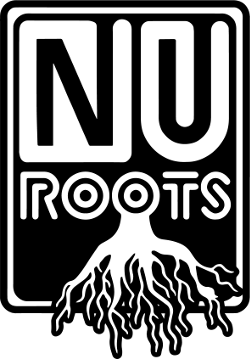 Nu-Roots Records is the brainchild of UK-based producer and mixing engineer Daniel Boyle, who was nominated for a Grammy last year thanks to his and Lee Perry's Back on the Controls.
His newly formed label will combine contemporary and vintage sounds and will at the same time be a platform for the current reggae revival movement.
''The reggae revival movement is fantastic, with Jamaica bringing conscious music back into the forefront of its culture, where dancehall reigned for so long... We are seeing a renewed interest globally in the message roots music and Rastafari has to offer, as ever relevant today as it was back in the turbulent times of the 1970's," says Daniel Boyle in a press release, and continues:
"However, here in Europe, it never really fell away, as dancehall never really did its thing over here in the same way it did in Jamaica. In Europe, we have been pushing conscious reggae music continually, supported by the many hard working UK and European sound systems, reggae artists and producers. Now Jamaica is outwardly pushing in this direction once more again too, my vision is to help in my small way, by creating a label that can partner with both sides of the globe; and combine artists and players of instruments together. To help with the creation a global reggae revival, and continue this mission, that for many; has never ended."
For his releases he has employed Rolling Lion All-Stars named after his studio Rolling Lion. The band comprises a mixed line up of veteran and modern session musicians, for example Dennis Bovell, Vin Gordon, Hughie Izachaar, Hornsman Coyote, Ed-West, Leon King and Ryan Stanford.
According to Daniel Boyle the release schedule for 2015 is busy and kicks off with a 12" featuring Rosa Shanti from France and ORieL from Dominica, to be released on September 4th. It also comes with a melodica cut and a dub version.