U.S. author David Khan Johnson has written Green Island, a fictional novel of two men and a woman from Key West, FL, U.S., to the small Jamaican country town of Green Island in 1978.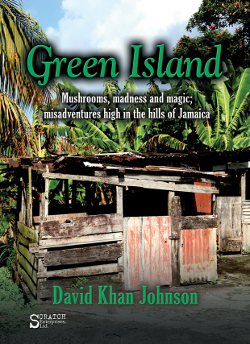 The story takes place during the late 70s, a time of change in both Jamaica and worldwide. In Jamaica the music scene was slowly shifting from dread roots to a more uplifting dancehall-oriented sound.
And this is the backdrop for Green Island. David Khan Johnson throws his characters outside their comfort zones and they are challenged by the island and its people, mentality and culture. Their holiday becomes turned upside down by encounters with colorful characters, mushrooms and, of course, booming reggae.
David Khan Johnson has previously been performing and writing for the band Pacific Orchestra. He has also reported and reviewed music for the East Village Eye and the British paper New Musical Express. He is the author of the nonfiction book Blue Wow, a collection of essays regarding his encounters with artists.
Green Island is available in printed and digital formats.