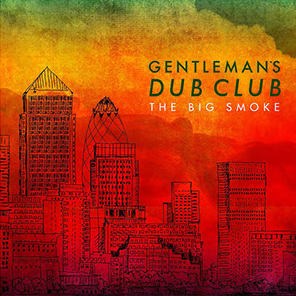 Gentleman's Dub Club, a successful UK act that plays to packed venues and festivals in their home country, is poised to release their second album, The Big Smoke, partnering with U.S. reggae label Easy Star Records, on November 13.
Gentleman's Dub Club's debut album, Fourtyfour, drew upon the city of Leeds - the birthplace of the band - as inspiration for a collection of songs that reflected on their initial development period.
Now the Gents have shifted location to London and the band's experiences within the big city have inspired the new album. Using London as a backdrop, The Big Smoke explores everything from the personal to the philosophical and is in a press released described as "peppered with the trademark GDC sense of fun and vitality".
And David Rodigan has already championed the first single Music is the Girl I Love – "This new song from GDC is outstanding and I am hooked big time! Please hail up the gents for me!".
When signed to Easy Star Records Gentleman's Dub Club will be rubbing shoulders with two other UK reggae acts – The Skints and Backbeat Soundsystem.