Daniel Boyle – Grammy-nominated producer and engineer from the UK – set up his first Kickstarter campaign in 2013. The idea was to raise money to support a new album by Lee Perry. The campaign was a success and the album Back on the Controls was nominated for a Grammy last year.
"It was a fantastic experience collaborating with the Kickstarter community, and I have made some great friends during the campaign. For that project, I collected as much of the old Black Ark equipment as I could and have been thinking about the next project to use it on," writes Daniel Boyle on Kickstarter.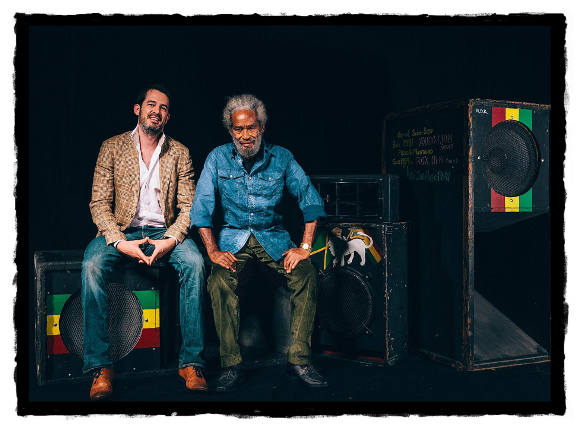 And now he's reaching out to the Kickstarter community once again. Daniel Boyle needs at least £5,250 to finish a deep roots album, using all the vintage 70s equipment he has and working with original musicians, for legendary Jamaican vocalist Max Romeo, responsible for several timeless classics, including War inna Babylon and Chase the Devil.
Daniel Boyle's idea is to start where Max Romeo's album War inna Babylon left off. Deep and heavy Black Ark style roots songs, but this time he aims to do a double album – one vocal version and one dub counterpart released together in the same package.
"I have begun work on the rhythms for the album. I worked with Max in Jamaica a few years ago, and feel I can produce a set of super heavy tracks for Max to sing on that will work well for his voice," explains Daniel Boyle on Kickstarter.
So far Daniel Boye has managed to include several musicians that worked with Lee Perry in the 70s, including Hughie Izachaar on bass, Robbie Lynn on keys, trombonist Vin Gordon and Glen da Costa on saxophone and flute. Drums will be provided by Puraman from Belgian reggae band Pura Vida. Onboard is also graphic designer Tony Wright, who was responsible for the War inna Babylon album artwork as well as the artwork on Lee Perry's Super Ape, Bob Marley's Natty Dread, Ijahman Levi's Haile I Hymn and Junior Murvin's Police and Thieves.
"During the project, I will try to add more old Black Ark players and great instrumentalists into the mix as we go," writes Daniel on Kickstarter.
Daniel Boyle now puts his efforts in finishing the rhythm tracks and the vocals. Release is slated for March 2016.