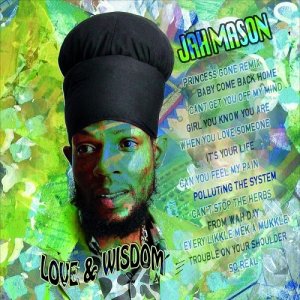 Jamaican veteran chanter and singer Jah Mason recently dropped his 20th studio album Love & Wisdom. It's his first release on U.S. based label New Creations and tells the story of everyday life with songs speaking to the trials and tribulations of love relationships as well as describing the benefits of a natural way of life.
"It's all about love and wisdom and the concept is about everyday living, and we just put it into words, to deliver the message through music as a transportation to send it across the world," states Jah Mason in a press release.
Love & Wisdom collects a hefty 17 tracks and is available on digital outlets worldwide.