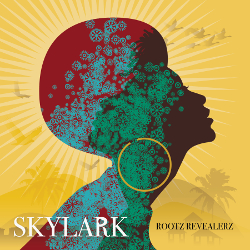 Jamaican reggae band Rootz Revealerz, which features the sons of Donald Manning, vocalist in legendary roots harmony trio The Abyssnians, is set to drop their debut EP Skylark on February 5th.
And on this eight track self-produced set they are joined by a number of well-known musicians from Jamaica, including sax maestro Dean Fraser, bass man Errol "Flabba" Holt and guitarist Earl "Chinna" Smith along with Donald Manning himself.
The EP collects a version of the 1941 jazz standard Skylark, the previously released singles She Pray and Rude Boy and five other cuts featuring The Tamlins, The Abyssinians, Ras Goudie and CP Ink.