This year the late and great reggae icon Dennis Brown – hailed as the Crown Prince of Reggae – would have turned 59. And to celebrate this legendary singer and his musical legacy VP Records releases a hefty compilation titled We Remember Dennis Brown.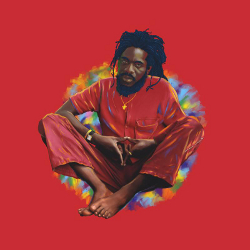 This 30 track compilation collects re-recorded versions – produced by the seasoned Clive Hunt – of some of Dennis Brown's greatest moments, including Created By the Father, Milk and Honey, Stay At Home and No More Will I Roam.
The album also includes a stellar line-up ranging from veterans like Bushman, Mykal Rose, Freddie McGregor and Maxi Priest to newer talents such as Jesse Royal, Chronixx, Christopher Ellis, Raging Fyah and Shugah.
Tracks from this album, which drops in May, have already been released as singles and cuts readily available are Romain Virgo's Caress Me, Raging Fyah's Milk and Honey, Jah9's Bloody City, Promised Land from The Green and Have You Ever from Marsha Ambrosius.