Reissues of albums and singles from legendary Jamaican studio and label Studio One have surfaced over the years on labels such as Soul Jazz and Heartbeat. And now another label joins the reissue game.
Many of the label's essential albums have been out of print for decades and now Studio One, in conjunction with the Yep Roc Music Group, will re-release titles from its catalog in their original formats, with track listings and album artwork intact, as well as new additions to the catalogue.
"We are excited for the opportunity to re-launch the Studio One brand and thankful for the trust that Carol Dodd and her team has afforded us. Through reissues of classic titles as well as new collections, we want our releases to reflect the history and legacy of Jamaica's most iconic label. Here's to the next 60 years!," says Billy Maupin, GM of Yep Roc Music Group, in a press release.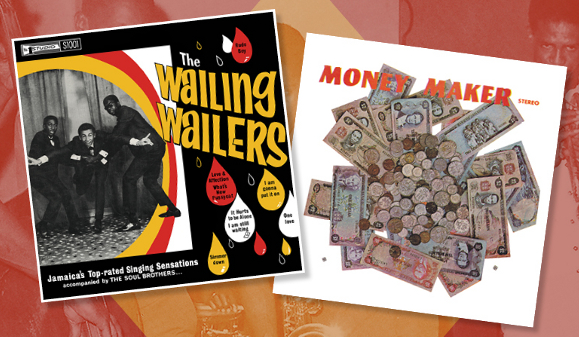 The release schedule kicks off on May 27 with The Wailers' debut album The Wailing Wailers. The reissue includes the original 1965 Jamaican masters and cover. The original LP version of the album has been out of print for decades, fetching huge sums from collectors, and the album has never before been released on CD with the original track listing and artwork.
The next release is a reissue of a compilation titled Money Maker, which has also been remastered from the original session tapes. It features a selection of cuts from acts like The Heptones, Burning Spear, The Wailing Souls and John Holt. The album is set for release on August 5.
Future 2016 releases from Studio One include the Studio One Radio Show taken from two 1970's shows featuring the legendary host Winston "The Whip" Williams and a Don Drummond collection compiled by Clement Dodd himself before his passing in 2004 along with a box set to celebrate the label's over 60 years of existence.