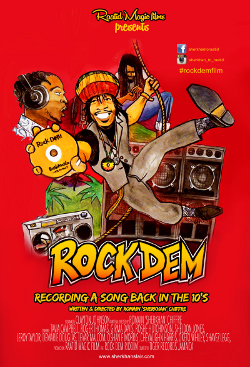 French producer and musician Sherkhan – who moved to Jamaica over ten years ago – has turned into movie making. He has directed music videos for the likes of Micah Shermaiah, Ken Boothe, Sizzla, Perfect and Alkaline as well as making documentaries about Jamaica and its music and culture.
Now he has made his first fiction movie. Rock Dem is a short story about survival, dreams and the struggles of a young and aspiring singer in Jamaica. The movie features real singers such as Exile Di Brave, Kazam Davis and Infinite.
Rock Dem was made in Jamaica, but the dreams and struggles are universal. Check the movie as on-demand streaming below or at Sherkhan's Lair.