Last year Jamaican singer Derajah won United Reggae's production competition with his song The Time Is Now. The prize was a mix and a dub version of the song by Daniel Boyle.
Derajah's winning contribution was released by the singer on vinyl and digital platforms earlier this year and now an accompanying music video is slated for release. The video was shot by some United Reggae members at Burrell River, close to Gordon Town, Jamaica, in February 2016 and features Derajah's friends and family.
"Burrell River is a beautiful place with a wonderful sight scene and a place I visit from time to time. It's a popular place where a show called Reggae On the River is held," says Derajah.
The video shows parts of Derajah's life and begins with a young version of himself jumping into the river.
"I started out in music pretty young and now that I'm older I have become wiser and more involved in what I'm doing. I'm more aware and more alert nowadays. So the concept of the video is starting with me being younger and then the transition is me becoming older. I like the concept," explains Derajah, and adds:
"The video is also about moving on. The time is now, the time has come. Let's do this."
The Time Is Now is also the first single off Derajah's new album that is expected to drop soon.
"The album is going to be a wonderful collection of work and we may release one or two other singles and videos before it's put out," says Derajah.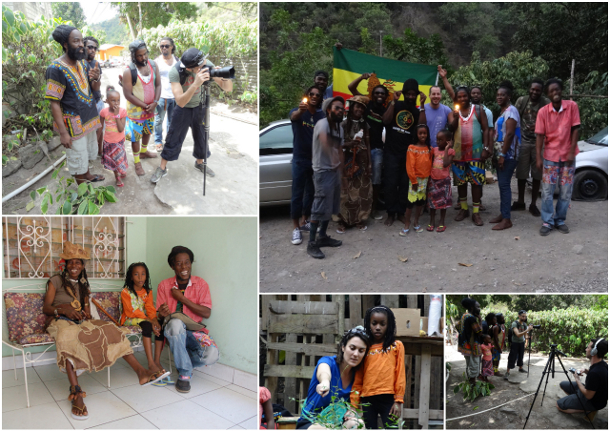 CREDITS
Produced by Deraja Mamby (D Music).
Recorded at Quick Keys Recording Studio (Jamaica).
Mixed by Daniel Boyle.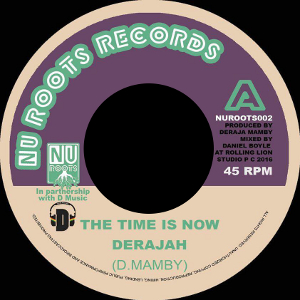 Video directed & edited by Jean Lenormand (United Reggae).
Filmed at Burrell River, Gordon Town, Jamaica by Franck Blanquin, Jean Lenormand, Camille & Céline Monchicourt.
Featuring Mama G, Symoyah Cookie, Russell, Paul Dixon, Samory I, Ras Kelly, Debo Ras, Ky-Enie, Debbie, Tsehay, Gamal, Iya Ingi & Dave Clark.
Available for digital download and on vinyl.