JahLight Records – out of Trinidad & Tobago – has dropped a new riddim titled Silent Cry and the theme behind the project is the love of God.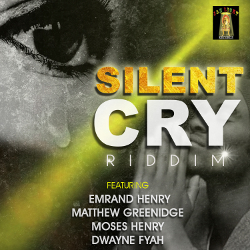 "There are so many people in this world hurting, whether it be by trial, persecution, struggles, the effect of sin and so on. Some may say it aloud and many will know. But there are some people that cry, that me and you may never know of. Some may smile but deep down inside they are hurting", writes Akeunde Pemberton, producer and Head of JahLight, in a press release, and continues:
"This riddim is a reminder to those that God is listening, God does care and He sees the silent cries of the less fortunate, of the oppressed, of those that are struggling. Just call upon Him. He is a father to the fatherless. He set the captives free."
The riddim features five tracks – four vocal cuts showcasing Emrand Henry, Matthew Greenidge, Dwayne Fyah and Moses Henry as well as a dub version.