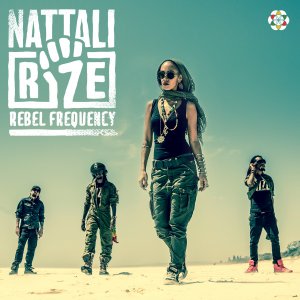 Australian singer and political activist Nattali Rize is ready to drop her debut album Rebel Frequency on March 24. The album, which is produced by Notis from Jamaica and Lotek from the UK, follows up on her EP New Era Frequency.
Nattali Rize started her music career as a street percussionist and later formed Blue King Brown. In 2014 she began releasing solo material and has since put out a number of singles, for example Generations Will Rize with Kabaka Pyramid and Natty Rides Again with Julian Marley.
The debut album is expected to have a sound inspired by reggae and rock with touches of electro and pop. And with the album Nattali Rize aims to inspire political and social change. She has over the years spoken out on several different issues, including human rights and ethical consumerism.
"We are here to deliver a different message from what is transmitted through the system and the culture of consumption to excess, ignorance and individuality. Our music aims to inspire freedom, and for us being 'rebellious'," says Nattali Rize in a press release.