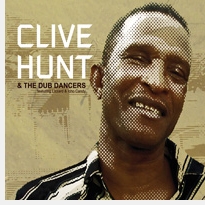 Makasound has just released an album of the multi-instrumentalist Clive Hunt on its sub-label Makafresh.

Entitled Clive Hunt And The Dub Dancers, this album is the occasion to celebrate a musical genre which had its golden age in Jamaica in the 70's with the great King Tubby.
Here, Clive Hunt is at the control. Some of you may know him under the name of Lizzard. For the past three decades, he collaborated with the biggest names in reggae, such as The Abyssinians, Max Romeo, Dennis Brown, Pablo Moses or more recently Vybz Kartel, Richie Spice, Voicemail… We invite you to listen Bagdad In Dub and Dreadnaught Dub, both excerpts from this album.