Jamaican falsetto-singer Courtney John has over the years put out a number of mighty beautiful reggae songs, often with a vintage feel. But in 2013 he changed direction towards a more electronic approach with his outfit The Courtney John Project.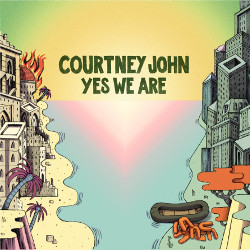 Now, however, he's back on the reggae track and is ready to drop his first reggae album in nearly five years. The new album – which is expected in June – is the follow-up to From Letters To Words.
A solid single – Yes We Are – has already been lifted from the set. And it is promising to say the least.
For this yet to be titled album Courtney John has worked with French producers and engineers Pierre-Marie Williamson aka Brimstone and Inity. This duo worked together on the solid cover album Reggae Loves Soul, a set of soul classics turned into reggae grooves.
The album is expected to have mix of vintage and modern production and will be the first album release on the newly formed Soul Man Records.