London based label and sound system Reggae Roast release their new EP featuring crew members Leo Samson and Shumba Youth.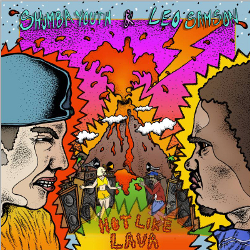 Hot Like Lava is a collection of Samson's glossy Gussie Clarke influenced digital productions bearing Shumba's gentle yet earnest sing-jay vocals.
The track-list includes a re-lick of the Tempo rhythm, Danger, and castigatory lead single Check It Out – which utilises the horn stab from Zap Pow's Last War.
Hot Like Lava is out April 28th on 7" vinyl and digital platforms.