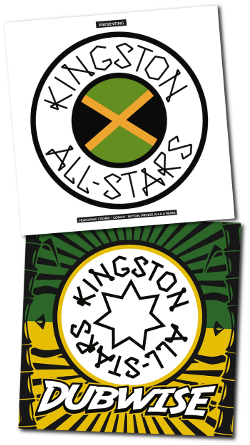 Kingston All-Stars really is a truly all-star line-of of acclaimed Jamaican musicians and sessions players. The core part of the band revolves around Sly Dunbar, Ansel Collins, Mikey Chung, Lynford Brown, Jackie Jackson, Robbie Lyn and Everton and Everald Gayle. These musicians have played with almost everyone in the Jamaican music business for the past 50 years.
They have recently put out their debut album Presenting Kingston All-Stars, a set also hosting vocalists Prince Alla, Cedric Myton from The Congos, RZee Jackson and Alana Jonsana.
On the album they pay homage to vintage reggae celebrating the music's past. But they also use influences from other genres like cumbia and jazz, which add funky grooves and infectious rhythms.
Check the album and its dub counterpart on LP and digital platforms worldwide.