U.S. singjay and rapper Jah Sun recently dropped his fifth album Between the Lines, a 12 track set following New Paradigm that was put out a few years ago. On this new set Jah Sun worked with a diverse set of musicians and also invited other writers for the first time. The list of guest musicians includes many greats, for example sax giant Dean Fraser and Jamaican band Dubtonic Kru.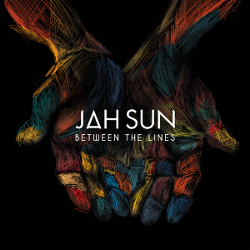 "In the past, I had a pre-produced composition to write to, but this time we wrote everything from scratch, using a guitar and piano. I learned something new, that when the lyrics and music are born at the same time, it creates a totally different vibe than writing to a beat," says Jah Sun in a press release.
Just like many other reggae musicians before him, Jah Sun had a spiritual awakening when he discovered Bob Marley in the early 2000s. Bob Marley rocked his world and Jah Sun begun learning about Rastafari and grew locks as well as committing to a healthy lifestyle. His debut album The Height of Light was released in 2006.
"Music is a very powerful and mystical force. It speaks to people on a much deeper level than conversation. It really reaches the soul," says Jah Sun.
On Between the Lines he continues to sing about peace, love and unity.
"I've always felt my music channels what is happening around me. The political and social landscapes often inform the songs I write, but for this release, in particular, I needed to create an honest album and speak from my heart," he says and adds:
"For this album, I wanted an organic, live feel. The aim was to make a perfect piece of imperfection, and I think we did that."