Jamaican chanter Perfect Giddimani is set to drop what is said to be is final full-length album. Live My Life Again will be released on July 7 and is produced by Perfect Giddimani himself along with Sam Gilly from House of Riddim.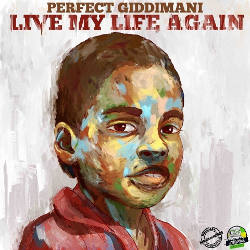 Perfect Giddimani has over the years been extremely productive. He put out his debut album back in 2006 and has since dropped another ten sets, of which Over the Top from 2013 was produced in collaboration with House of Riddim.
"This is my last album, but I will still be making music. I will still record singles and I think I have enough albums already, so much music to perform!" says Perfect Giddimani to United Reggae.
Live My Life Again features collaborations with several artists, including fellow Jamaican chanters Anthony B and Lutan Fyah. Also featured is Kumossi, a female vocal trio from Angola that delivers a classic call and response chant on a cut called Freedom.